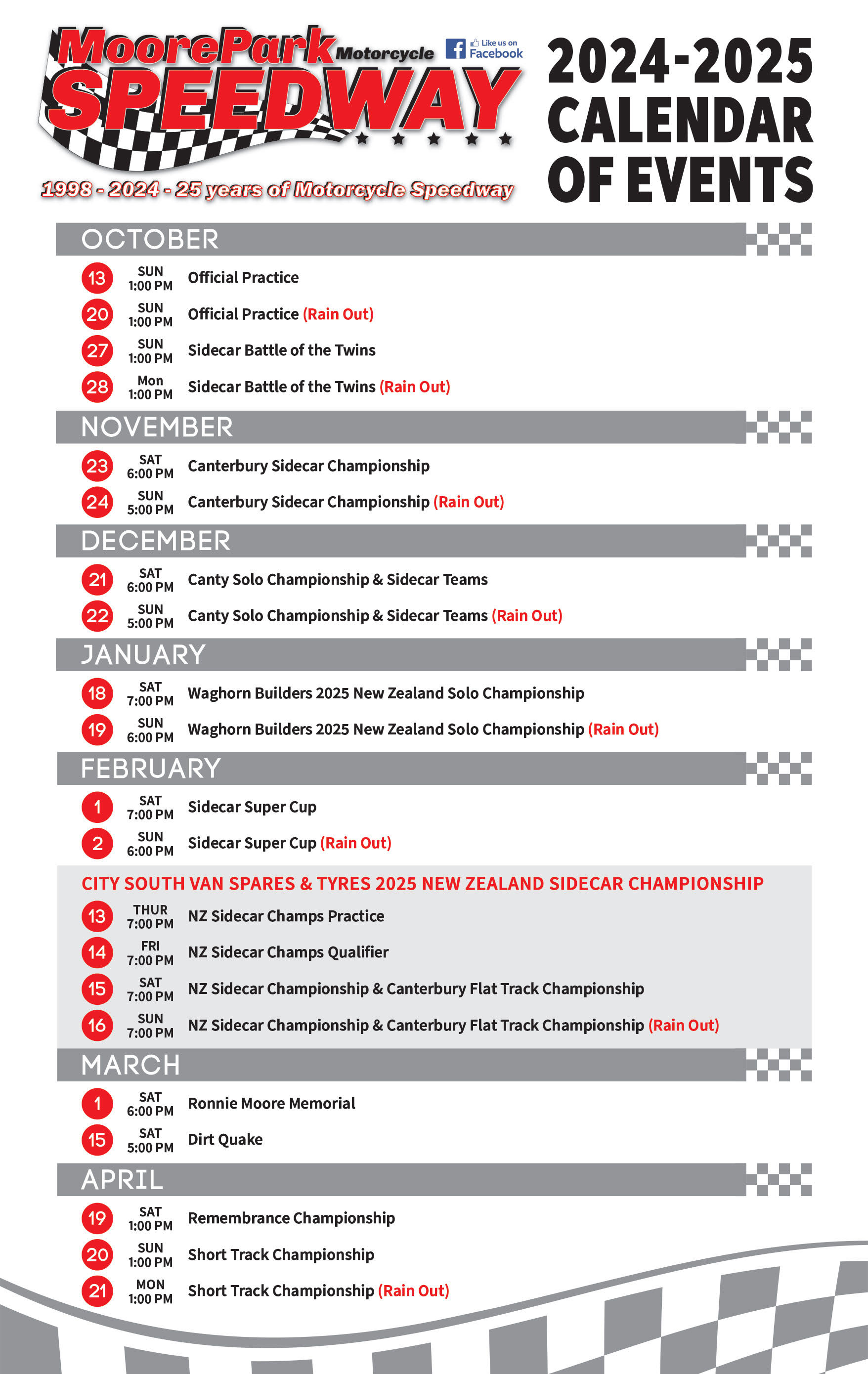 To see a full Race Calendar Click Here
Gate Charges
Adults $20.00
Seniors $15.00 (With a Gold Card)
Children Under 15 $10.00 (Accompanied by an Adult)
Children Under 5 Free (Accompanied by an Adult)
Family (2 Adults and 2 Kids) $40.00
Feed from Moore Park Speedway Facebook Page
Moore Park Speedway is situated opposite West Melton Airdrome on Weedons Ross Rd (Waimakriri River end) just off the Old West Coast Rd.
To contact us or to get a map on how to find our race track Click Here
Moore Park Speedway is a purpose built motorbike speedway track comprising of two tracks, one for juniors and one for seniors.
Come and see the action of Speedway racing in its most raw form. From little Bikes to big Bikes to Side Cars.
Bikes with no brakes powered by pure alcohol travelling every lap on the limits of grip. Travelling up to 112.65 km/hr from 0 - 96.56 km/h in 10 seconds.
Moore Park Speedway runs regular training days. We are always looking for new riders particular juniors. We have junior club bikes and gear for hire at resonable prices. The first three lessons are free.
Contact Junior Solo rep for more details Click Here